From homemade heaters to leading sauna manufacturer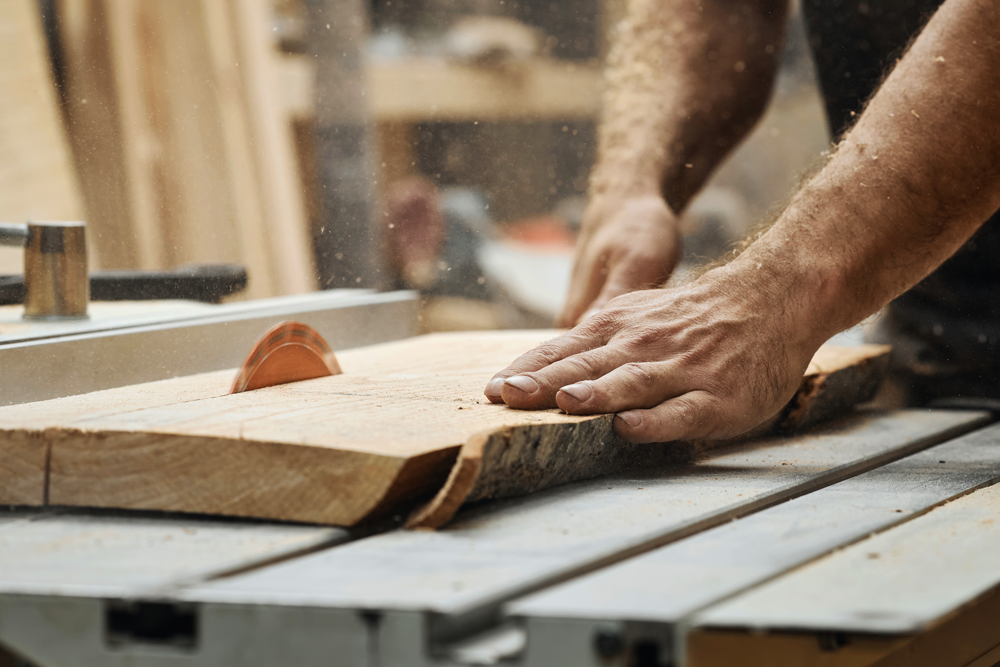 2019 is a high point for the TylöHelo Group. Tylö and Helo are celebrating 70 and 100 years respectively, in the sauna industry. To commemorate this occasion a new TylöHelo Jubilee Sauna will be released. A modern sauna combining cutting edge design with stylish Nordic heritage.
Helo was founded in Karelian town Viborg in 1919. The company got it's current name, which roughly translated means glow, in the 1960s when the export to the US became increasingly important and the brand needed an international touch.
In 1949, Helo's CEO, the former fighter pilot Oskar Vikström, built a prototype of the first electric heater in his sauna. Serial production was started in the beginning of the 1960s and during the 70s, it became popular in Finland to include saunas also in apartments. Helo began the production of prefabricated sauna rooms soon after.
70 years ago, the young Swede Sven-Olof Janson made a heater for his own sauna. Thereby, the creative electrician had laid the groundwork for the company he named after Tylön, a small island just outside the famous beach Tylösand in Halmstad. Over the next few decades, Sven-Olof developed his first little workshop into a global business.
The two successful sauna manufacturers united in 2017 to form one company. With a combined 170 years experience, TylöHelo makes significant contributions to health and well-being in 100 countries across the world.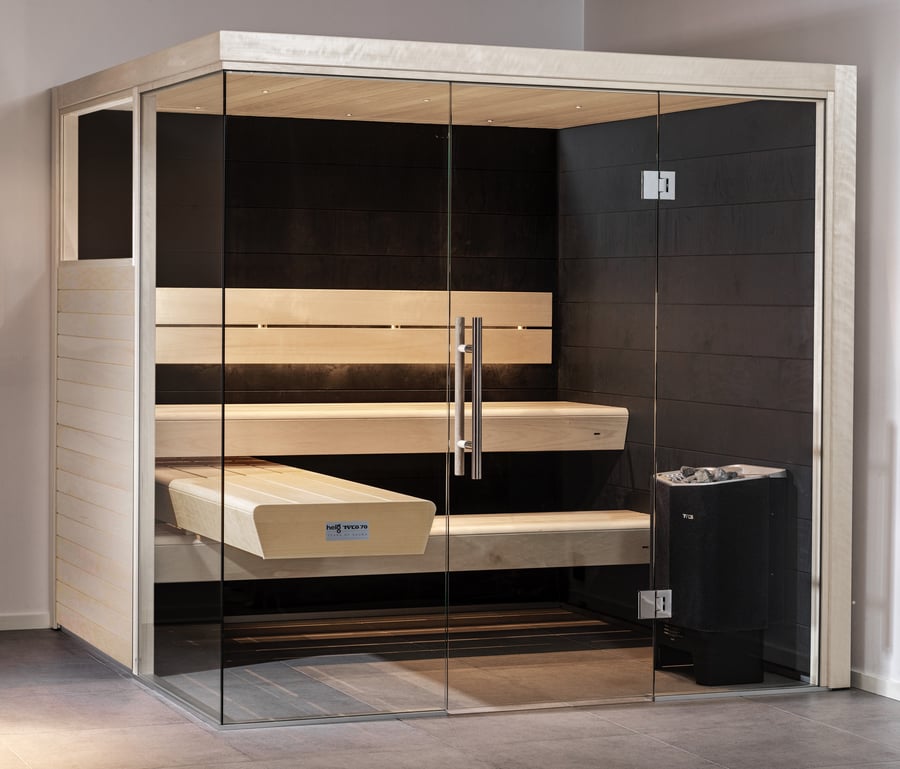 Photo: TylöHelo Jubilee Sauna 2019
The Jubilee Sauna for a modern home spa
To celebrate the long tradition of sauna, TylöHelo is introducing a unique Jubilee Sauna.
"Our aim was to create a sauna presenting forms and expressions to suit the modern family home. A glass wall and glass elements also in a second wall, create a panoramic view from inside the sauna. The benches float in the air and one of them protrudes at an exciting angle. The light aspen wood gives a stark contrast to the coal-black Taika panels on the walls", says Krister Persson, Project Manager at TylöHelo.
The new Jubilee Sauna has a choice of sauna heater. Either Helo's Himalaya or Tylö's Sense Combi Elite. Both combi heaters, provide the opportunity for "Soft Sauna", offering a gentle and pleasant sauna experience with lower temperature and higher humidity.
The limited edition Jubilee Sauna is available from October 1, to March 31.