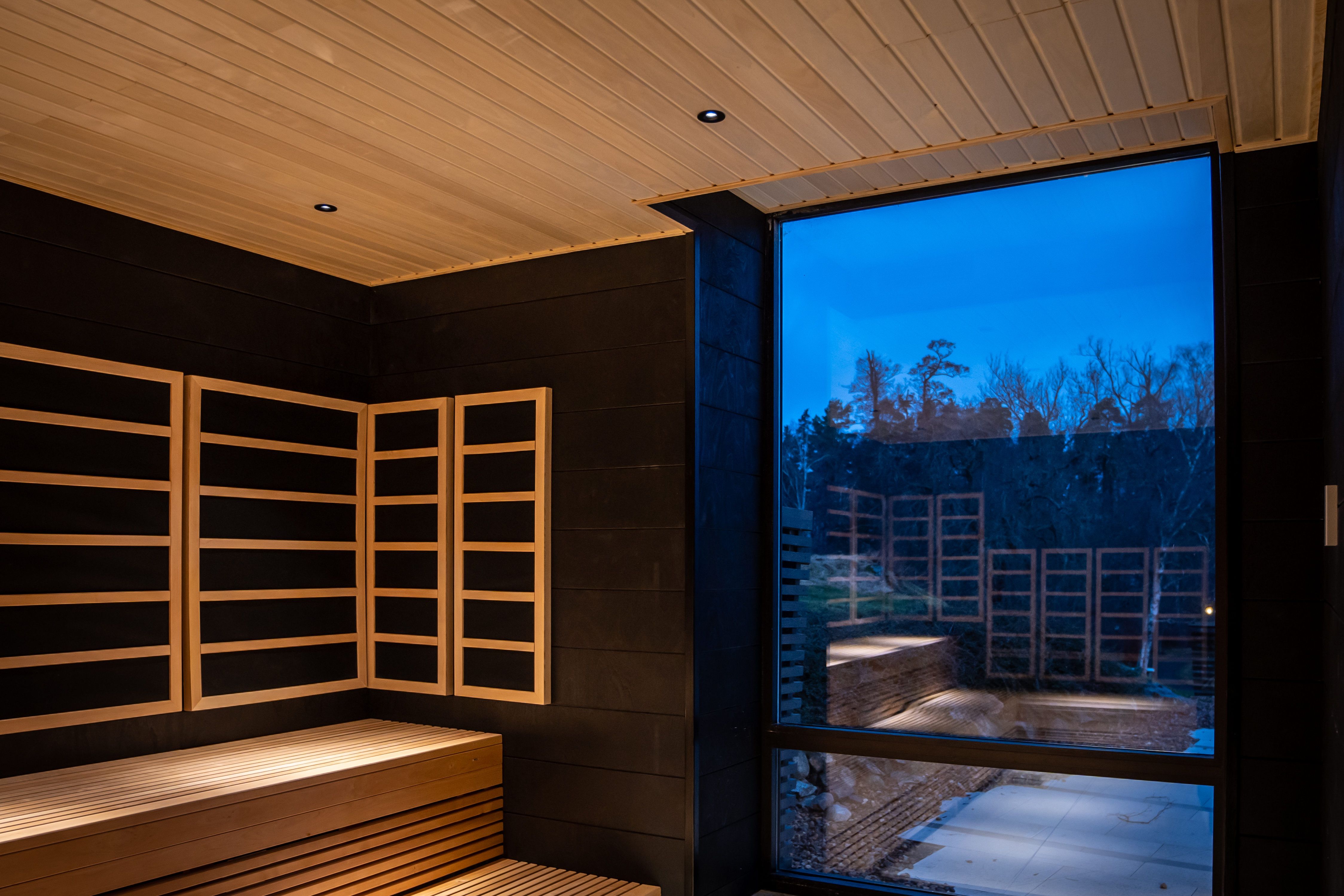 The market for the popular IR sauna continues to grow explosively and is becoming an increasingly common feature of modern spas. As a step in developing its experience, Skepparholmen Nacka has now supplemented its experience with an Infrared sauna from Tylö.
At the spa and meeting hotel Skepparholmen Nacka, guests are greeted by an experience that stimulates all the senses. Beautifully located in Stockholm's inner archipelago and overlooking the Salt Lake, Skepparholmen's spa guests can sit back and be captivated by the natural surroundings.
When the discussion about a possible renovation began, the goal was to find a complement to the hotel's existing spa experience, and not least a renewed experience for the guests. Jenny Strömberg is spa manager at Skepparholmen Nacka and she too had noticed the high demand for IR saunas:
"We want to develop and innovate the spa experience, and have noticed that infrared saunas have become very popular. Our ambition was to complement our spa with something new and caring for our guests. It's really fun to see that our newly installed IR sauna has become appreciated among or guests"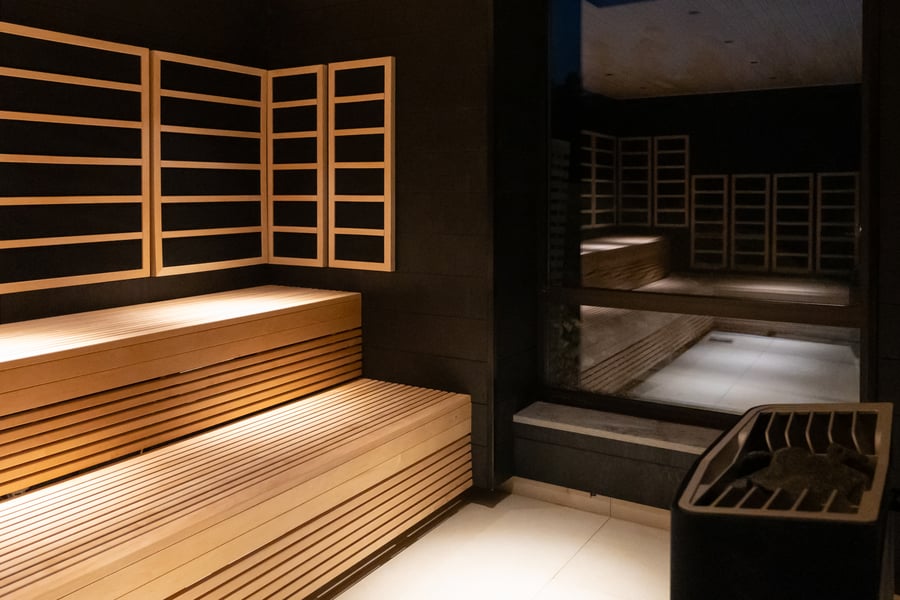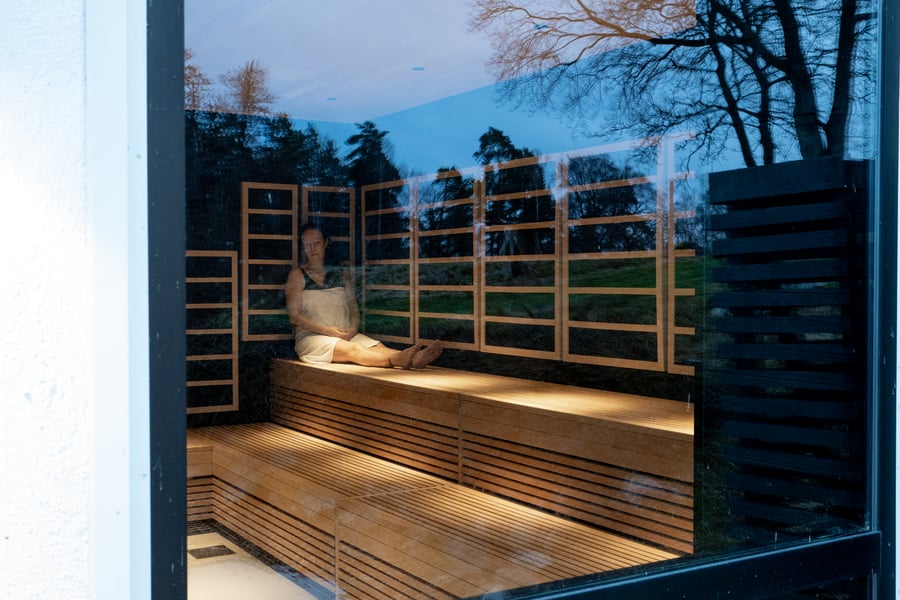 With the hotel's close-to-nature experience in mind, Tylö created a tranquil and embracing environment where the contrasts in the material choices symbolize true to nature and modern design. The result was black taika panels combined with a slim interior in alder.
"The interior is made of Tylö slim in alder with decorative grids in Tylö classic. This creates more life in the space and match the IR panels on the walls," says Wilhelmina Fernebrand, project sales at Tylö.
As the IR panels heat the body from the inside, the heat from the panels is supplemented with a heater that keeps the room at a constant temperature of 45 degrees. Something that is necessary in larger rooms to improve the overall experience!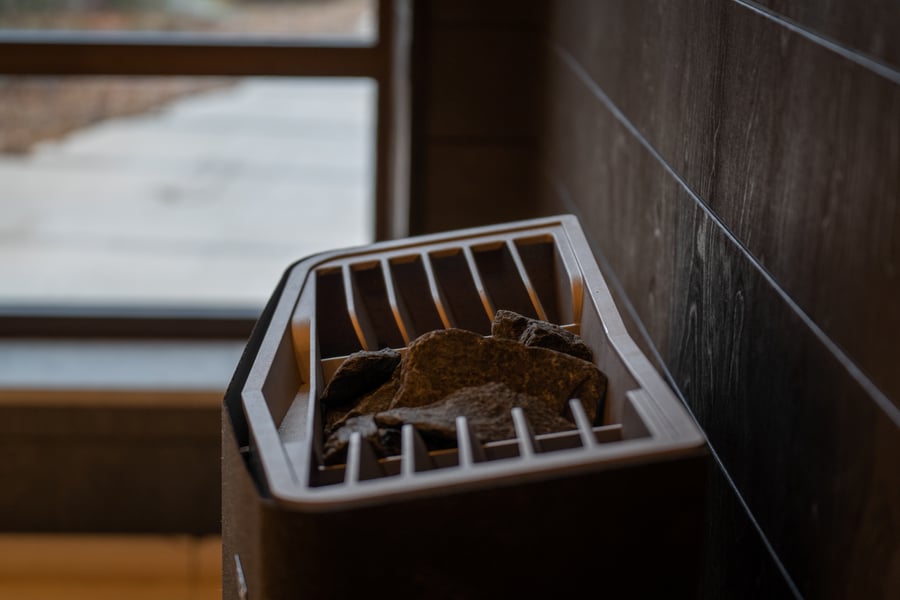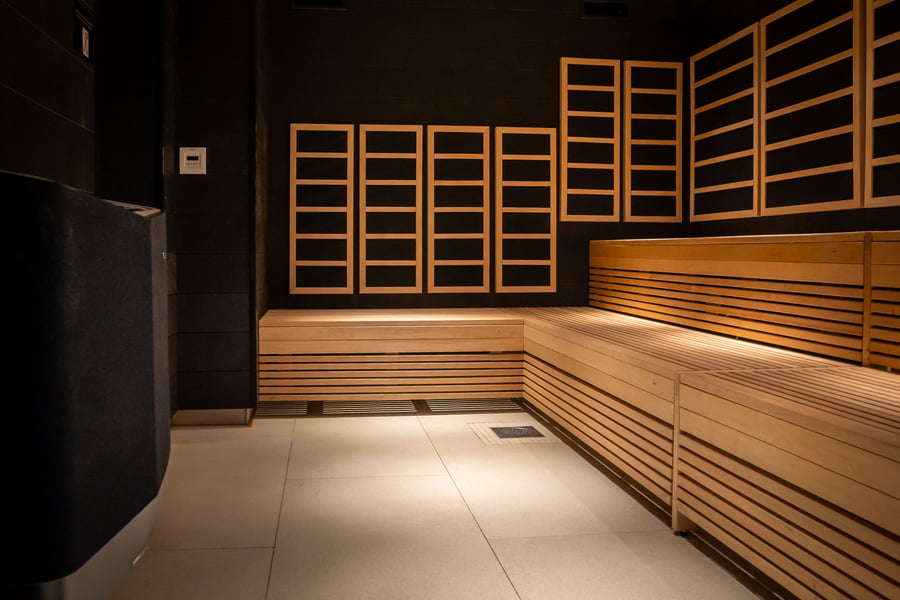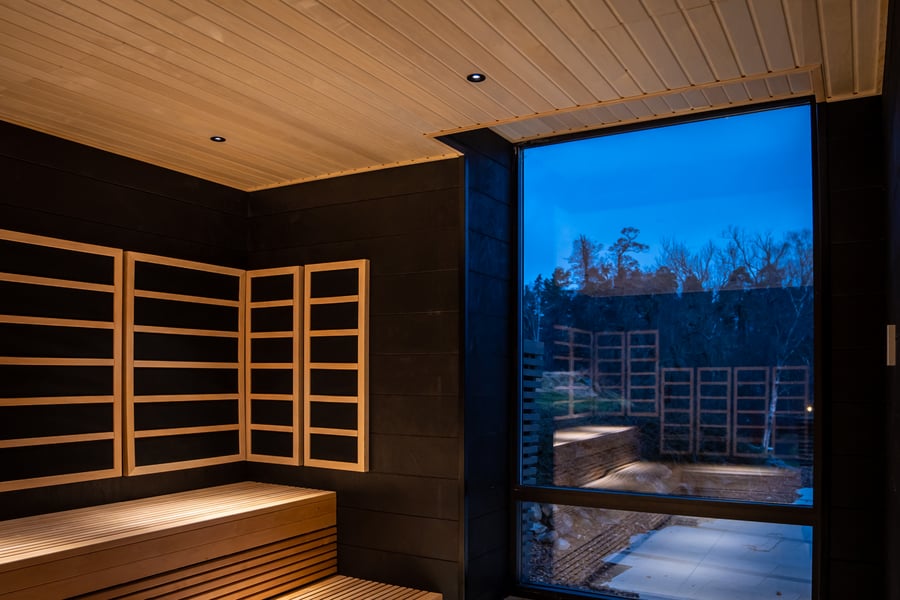 What is the difference between an IR sauna and a traditional sauna?
An infrared sauna uses light of infrared wavelengths to heat the body. The IR sauna thus heats the person in the sauna, rather than the surrounding air as in a traditional sauna. This means that the infrared sauna is perceived as cooler and milder than a traditional sauna, and is a good alternative for those who find the traditional sauna too hot. The infrared sauna results in the same relaxation and sweating as the traditional sauna, and in addition with a range of health benefits such as pain relief, improved blood circulation, strengthened immune system and improved sleep.