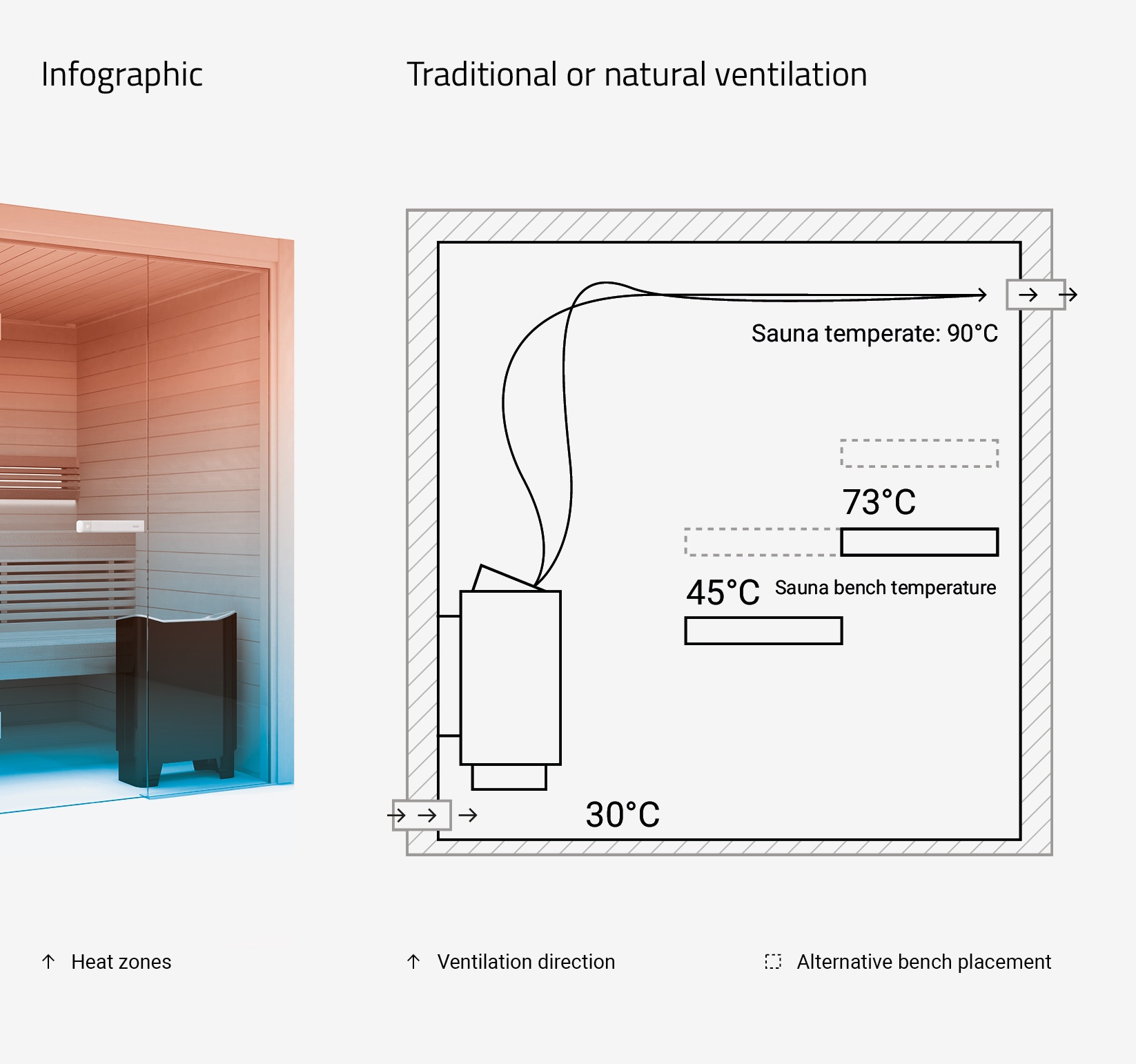 Natural Draught Ventilation
The Architecture
This type of ventilation uses thermal energy form rising heat to vent the sauna room properly. To ensure proper function, an inlet vent is placed below the sauna heater and an extraction vent is placed opposite, just below the ceiling.

The Dynamics
Enjoy a cooler floor and lower bench, and hotter the higher up you sit. No appliance is needed for it to work. No servicing and no extra power is required.

The Heaters
Our heaters are designed to specifically work in conjunction with natural draught ventilation. This ventilation suits all of our heaters.
The Architecture
Uses an electric fan to draw air through the sauna room. The fresh air inlet is placed just above the sauna heater or on the ceiling and the extraction vent is placed opposite on the floor. A second extraction vent is placed just below the ceiling but is kept in its closed position when sauna bathing.
The Dynamics
The electric fan provides an even temperature in the sauna room. It is an easy and efficient way to obtain similar temperature at all benches.

The Heaters
All Helo heaters may be installed in a sauna room using forced air ventilation, Tylö Sense, Tylö Expression and wood burning heaters on the other hand require natural ventilation.